Glass and Chip Repair
Auto Glass Centre of State College, Pennsylvania, offers professional solutions for glass and chip repair.
Windshield Repair & Replacement
From a small sedan to RVs and heavy vehicles of all kinds, such as off-road equipment, trust Auto Glass Centre for all of your glass repair and replacement needs. You can bring us the vehicle, or we can come to your home, business, or meet you on the road wherever you are. You'll be served by the owner for all your repair needs.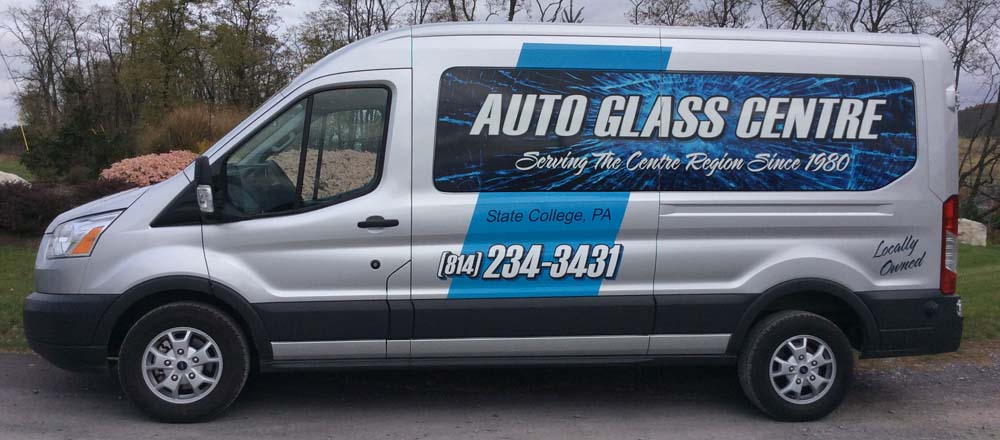 For small cracks and chips, we may be able to repair the glass without replacing the entire windshield, but for large cracks and chips, it's safer and more cost efficient to replace the entire thing. This ensures that your glass remains strong. No matter where you are, feel free to call on our mobile auto glass service for all of your auto glass repairs.
Chip & Scratch Repairs
If a rock or other debris strikes your windshield, leaving unsightly and unsafe chips, give us a call. We'll come to you and repair the chip, often without replacing the windshield. Not only will your visibility improve, but the repair will take only 30 to 45 minutes. Though they may not look like a big deal, over time, minor chips and scratches can quickly become large cracks, necessitating a full glass replacement.
Lifetime National Warranty
When you have your auto glass repair done by the Auto Glass Centre, you can count on our nationwide lifetime warranty to protect your investment. Even if you move out of the area, our work is guaranteed throughout the country. You'll be able to have it repaired, free of charge, by calling our national number and getting a referral to a participating shop.
Mobile Auto Glass Service
With our mobile auto glass service in and around State College, Pennsylvania, you can have Auto Glass Centre certified installers come to you at home, work, or on the road.
With fully stocked trucks, we're ready to repair a small crack or chip, or replace your entire windshield in the event of a large crack or chip. In most cases, the service can be completed the same day, but we'll work around your schedule for your convenience. Even if you have an auto accident in the middle of the night, don't hesitate to call us.